OUR SERVICES
With a focus on quality, efficiency, and specialized knowledge, we pride ourselves with the ability on offering unrivalled levels of both expertise and service with measurable outcomes. Our extensive and varied experience allows us to offer our clients a wide range of services and solutions to the Financial sectors, Private sectors, Oil & Gas,  Government Organizations & the telecommunications industries in the region.
COMPLIANCE
ISO 27001:2013
Our consultants can help your company in implementing the ISO27001 compliance, advising from scope definition and policy writing up to the ISO 27001 certificate itself.
ISO 22301:2012
We can offer your organization a comprehensive solution to implementing a resilient and effective business continuity management system (BCMS) based on the international BCM standard, ISO 22301
PCI DSS
LibyanRoots offers a variety of assessment services. Designed to meet the needs of every organization regardless of size, LibyanRoots' services address all PCI DSS requirements, including security management, policies, procedures, network architecture, software design and other critical protective measures.
PENETRATION TESTING
External Penetration Testing
The ExPT service aims to find vulnerabilities from outside the client's premises to impersonate an outsider / external attacker by conducting an in- depth testing on the clients' public services and infrastructure.
Wireless Penetration Testing
The WiPT service aims to assess the security risks presented by wireless networks. Evaluate the client's wireless infrastructure capability of preventing data eavesdropping or unauthorized access to the wireless infrastructure.
Internal Penetration Testing
The InPT service aims to find vulnerabilities in the client's internal network, from the perspective of an internal attacker (e.g. employee or vendor). Our team will connect to every possible connection point and test your network capability to detect and prevent attacks from within your organization.
Website Penetration Testing
The WPT service aims to help the client to secure the business website and protect it from cybercrimes by testing and attacking the website to explore and discover vulnerabilities and verify the findings by our manual exploitation techniques.
Web Application Penetration Testing
The WAPT service aims to find vulnerabilities in the client's web applications, We manually test each known coding and platform error and bug and provide the most possible comprehensive and evidenced results with expert recommendations.
Social Engineering
The SE service aims to assess the security awareness level of client's employees. The service involves manipulating or deceiving employees into gaining unauthorized access to confidential information. Since No matter how secure the environment is, the employees' could poses a high risk to business, if they were deceived by hackers.
About Us
As the first integrated security services company in Libya, and with the vision to be the leading Information Security Provider in the region; Libyan Roots committed to helping businesses, governments, banking, IT/telecom and Oil/Gas companies plan, build and run successful security programs through an effective set of security services related to security program strategy, enterprise risk and consulting, threat and vulnerability management, and security architecture and implementation.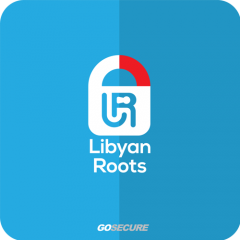 SECURITY REVIEW
Datacenter Security Review
The DcSR Service aims to provides a full comprehensive security assessments on the datacenters, and ensures that the client's datacenter is secured and protected by following best practices and international standards.
Endpoint Security Review
The ESR service aims to provide a full security analysis dedicated to client's endpoint devices, and provide them with a mechanism in order to ensure a secure environment for their employees' computers.
Network Security Review
The NSR service aims to consult and advice about the client's current network design by conducting a comprehensive assessment, also helping the client planning and designing a secure network infrastructure.
Physical Security Assessment
The PSR service aims to provide a full comprehensive security assessments on the client's buildings, facilities, and locations.
DMZ Security Review
The DSR service aims to helping clients protect their current DMZ with all its nodes, fully assess the DMZ against all kind of threats.
Configuration Audit
The CA service aims to Ensure that the servers and network infrastructure devices are configured securely and in accordance to the best practices and vendor recommendations, and ensure no security configurations are missed in general.
Vulnerability Management
The VM service aims to help clients identifying, classifying, remediating, and mitigating vulnerabilities. managing those vulnerabilities to ensure a proper mitigation approach in the future against those vulnerabilities.
Vulnerability Scanning
The VS service aims to provide clients with the current existing vulnerabilities in their environment with a recommendations of fixes on each founded vulnerability.
Vulnerability Risk Analysis
The VRA service aims to provide clients with a risk analysis approach for vulnerabilities, eliminating false positives and incorrect risk rating that might lead to inefficient decisions.
CYBER FORENSICS
Malware Remediation
The MR service aims to identify and remediate any malware on the client's systems, also providing the client with a systematic process which allows the client to deal with malware from the time initially suspect or discover its presence, through to its removal.
Security Breach Investigation
The SBI service aims to determine the expanse, impact and cause of a security breach upon an organization. SBI service provides rapid containment and eradication of threats, minimizing the duration and impact of a security breach.
IT GOVERNANCE
Libyan Roots can help clients to establish information security and IT governance frameworks which allows them to govern the confidentiality, integrity, and availability of their mission critical information, applications, systems, and infrastructure. The governance frameworks are built according to international best practices with the purpose to allow clients show compliance to regulations and international standards. We help our clients formalizing their IT governance practices through the creation and implementation of the related policies, procedures, baselines and guidelines.
INFORMATION SECURITY AWARENESS PROGRAM
Security awareness is one of the most cost effective security controls one organization can implement as it targets the historically weakest link in the information security chain – People. Knowledge of information security concepts and fundamentals permits a more effective response against the growing threats from Internet access and presence. Libyan Roots designed a security awareness program targeting different levels of audiences starting from senior management, general users, and IT professionals. Attendees will be introduced to information security concepts, basic fundamentals, and common terminologies. Attendees will receive concentrated knowledge which will allow them to understand how to deal with different security requirements, which will guarantee their support and reduce the resistance to security controls implementation.
OUR SOLUTIONS
Security Integration
We help our clients to align their security initiatives to their core business goals, allowing them to make the most optimized decisions when it comes to security initiatives and investments. We help them navigate the complex world of information security and decide what security is appropriate for each one of their unique cases.
Libyan Roots can help clients integrates any required security solutions with their current business infrastructure. Our consultants will work with the clients to design and implement a Layered Security Architecture.
Our expertise can help the clients to secure their business, guarantee a secure infrastructure by designing, implementing, and auditing the defense in depth approach.
Security Intelligence
Clients who are looking to manage and analysis their data and continuous monitoring them for unusual events or trends. We at Libyan Roots can help our clients integrates multiple processes and practices, designed to forming a unified security intelligence system to protect an organization from external and inside threats, by gain actionable information that provides an organization with decision support and strategic advantage for identifying, assessing and controlling threats.
Call Us Now
+218-92-7817168
Email Us
info@libyanroots.ly
Our Company
Souq Al Jum'aa, Tripoli
Request A Call Back
Would you like to speak to one of our financial advisers over the phone? Just submit your details and we'll be in touch shortly. You can also e-mail us for any further concern.